21 Jul

EVA International meets Gardens International as top visual arts event gets perfect host location
Additional displays now also to be housed at Gardens following fire at Sailors' Home
Friday, July 21, 2023: EVA International is set to have the perfect host for one of its showcase exhibitions this year, with a range of artworks to be staged at the iconic Limerick Twenty Thirty-owned Gardens International during the autumn event.
And in addition to the exhibitions already planned for the Henry Street building, Limerick Twenty Thirty has now also stepped in to make additional space available there to house displays that were due to be hosted in the Sailors' Home, which sadly was extensively damaged by a recent fire.
The Gardens International building – a multi-award winning architectural fusion of old and new Limerick – will be one of the key venues for the 2023 EVA International, Ireland's largest visual arts event with a history of working in Limerick for over four decades.
Gardens International, located on Henry Street, will be a first-time EVA venue as it houses four significant new EVA International artworks by Platform Commissions artists Sarah Durcan, Frank Sweeney, Cliodhna Timoney, and Amna Walayat. These will be on display across the building's foyer area, a retail unit and its 3rd floor and 4th floor spaces of its 'No 19' Gardens campus building at the corner of Henry Street and Lower Glentworth Street.
The 4th floor space at No 19 has been made available by Limerick Twenty Thirty for the presentation of new work by Bea McMahon, following the fire at the Sailors Home', where the artwork was originally scheduled to be shown.
Gardens International, which was first developed in 1808 by the Roche family, was a revolutionary project of its day, designed with a sophisticated heating and irrigation system to support roof-top hanging/vertical gardens with vegetation such as exotic fruits like oranges, grapes and pineapples. The modern element of the building was part constructed during the 2000s but remained half-built after work ceased in the downturn. That was until Limerick Twenty Thirty took it over in 2016 and completed the project to not alone award-winning design level but international best practice in sustainability.
EVA has a 45 plus year history of introducing contemporary art to unique sites and spaces across Limerick city, typically engaging with different types of venues such as museums, shops, industrial premises and more.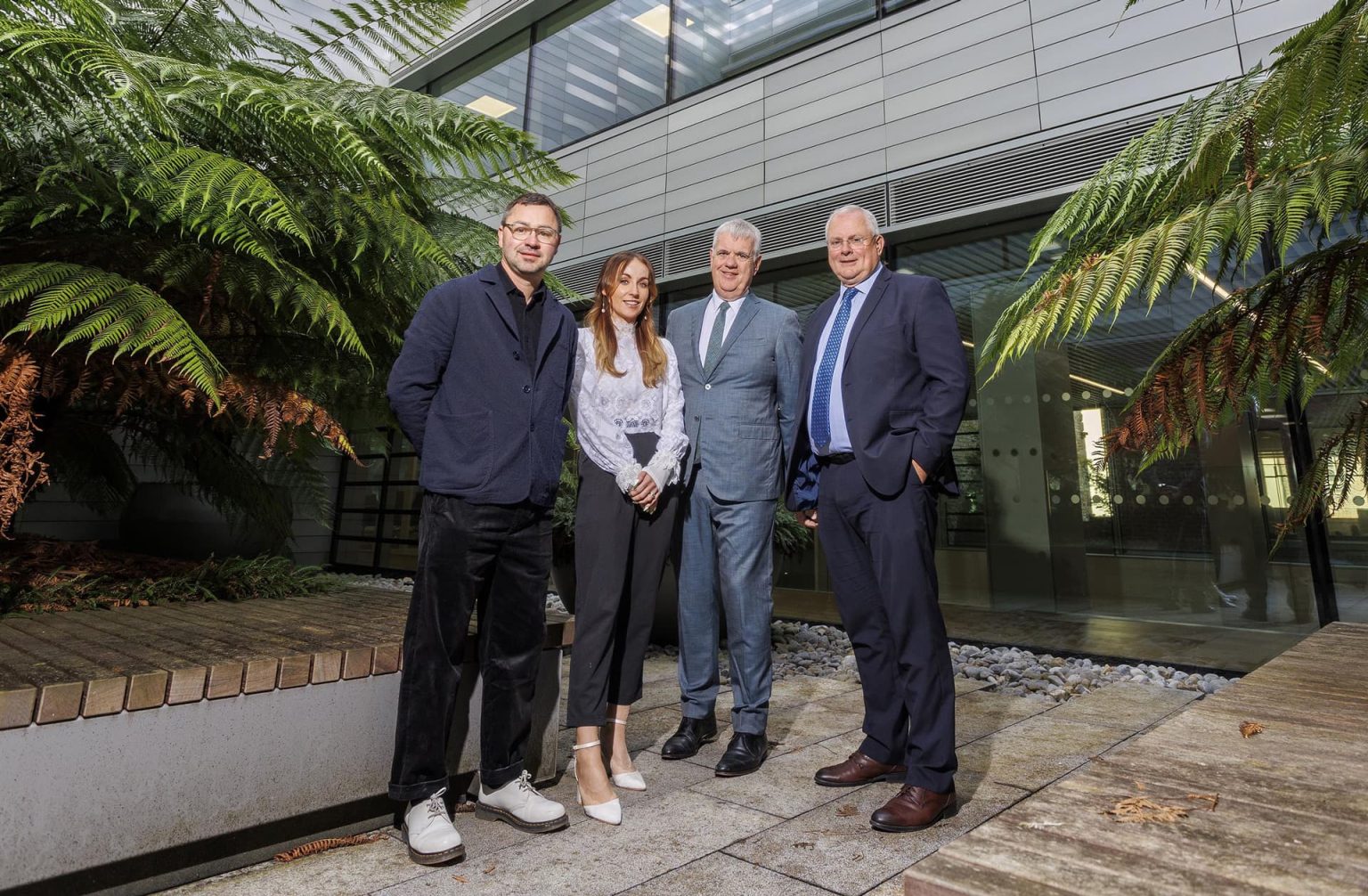 Announcing the partnership, Limerick Twenty Thirty CEO David Conway said:  "We're delighted to make our space available free of charge to EVA International.  This is really a superb fit for us both. EVA International is a world-class, modern and visionary arts event and our own vision in Limerick Twenty Thirty is to be recognized as an international exemplar in what we do, and we have achieved this in Gardens International." 
Said EVA Director Matt Packer, "EVA International has a wonderful association with Limerick going back 47 years now.  The city has been such a warm and embracing host. It's also been an inspirational one because of its story as a city, its edge, its curiosity and all these characteristics are wrapped up in the Gardens International  building. We've had many great venues in Limerick over the years and Gardens International is right up there among the very best. We believe that people attending the exhibitions here will be captivated by the artists' work but also by where those works are showcased. It really is a special place."