26 Jun

Forbes Under 30 Forum Visit to Gardens International and Transact Campus

Posted at 17:27h

in

Opera

Limerick, Ireland- Monday, June 26, 2023: The Forbes Under 30 Forum witnessed first-hand the outstanding commercial property offerings of Limerick, as they visited the multi-award winning, LEED Gold, Gardens International building this afternoon.

Greeted by the developer and owner of the stunning Henry Street building, Limerick Twenty Thirty and one of its anchor tenants, Transact Campus "Transact," the Forbes tour group received an up-close look at the vibrant developments and interact with one of the most dynamic companies in the region.

The group was given a tour of the stunning five-floor building, which was completed to an award-winning international standard after Limerick Twenty Thirty took it over in 2016. Now established as the crown jewel of commercial properties in the Mid-West region and touted as one of the finest in Ireland, it has raised the bar for future projects. This trend will continue with the company's ensuing developments, namely, Opera Square and Cleeves Riverside Quarter.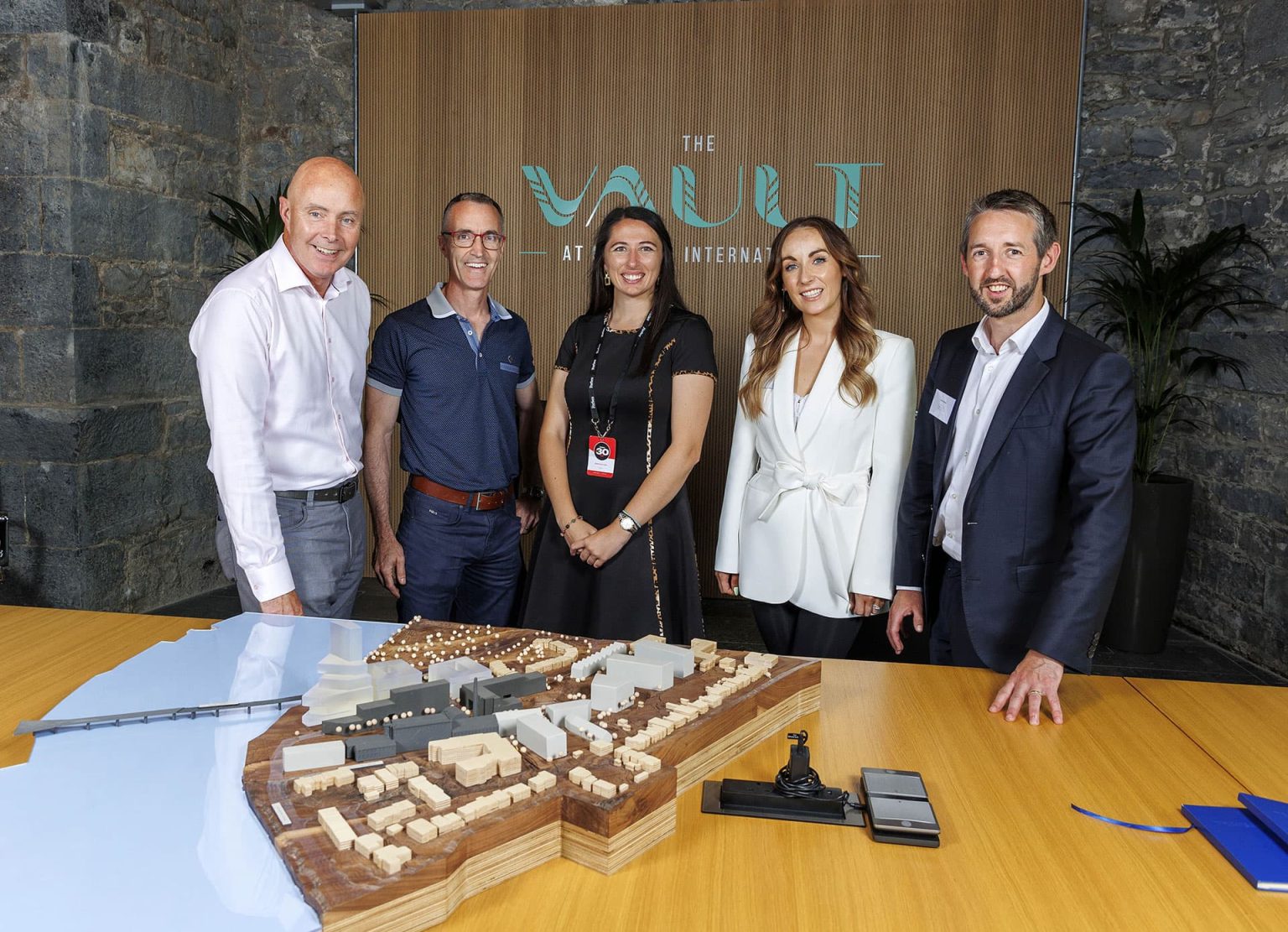 CEO of Limerick Twenty Thirty David Conway said, "This was a very important day for Limerick in that we had Forbes, with its international spotlight, in the city to showcase the best that Limerick and Ireland have to offer, and we were delighted to open Gardens International's doors for this. Better yet, to showcase the efforts of our cutting-edge client Transact. This is a company that reflects the innovative ecosystem in Limerick and a brilliant example to a global audience of the type of business that is thriving in this environment.
"After the morning Forum, in which the spirit of Irish and Limerick innovation was to the fore in the presentations given, we were proud to be able to back that up with the type of world-class facility that Gardens International is."
Transact General Manager John Gleeson stated, "Having the Forbes Under 30 Forum come to Limerick reflects the exciting culture of innovation that's all around us in the city and region. We're a company pioneering next-gen digital payment and mobile credential solutions, so our people need inspirational workspaces with world-class sustainability standards and that's what we get here at Gardens. Forbes Under 30 Forum has operated right across the world but they will travel a long, long way to find a work environment with this spec, this sustainability standard, this history, and architectural mix."
Transact delivers customisable integrated payment, campus ID and campus commerce solutions for more than 1,850 client institutions, predominantly in the US, but also in Canada and Australia. The IDA supported R&D digital campus on Henry Street is the company's international headquarters outside the US, with responsibility for shaping and developing the Transact product portfolio.
Mr. Gleeson added, "We've landed perfectly in Limerick. It's a centre of innovation and it is also a diverse city. It's very much a future focused, R&D city. They're the reasons why we are here, and I think that's a mix that can go toe to toe with any location of this scale in the world and many bigger locations. Forbes Under 30 Forum will be impressed with what it saw."