05 Sep

Limerick goes global with EVA International at Gardens International
Limerick's artistic flair was very much forward as the theme of citizenship was celebrated with the launch of the 40th EVA International exhibition at the weekend.
The Limerick Twenty Thirty-owned Gardens International on Henry Street was opened for an evening reception as artists, their families and friends and members of the public gathered for a reception to mark the opening of Ireland's much celebrated contemporary art biennial.
EVA International this year includes the work of 57 artists from Ireland and across the world, with exhibitions showcased at venues across the city, including at the Gardens International building.
Speaking at the event, Amana Walayat, who captured the essence of this year's citizenship theme, said EVA International is a showcase for Ireland and Limerick to be proud of.
"I'm so lucky because this is a very extensive platform to represent Irish contemporary art," she said. "I brought my voice through my work from a migrant background. My project is about an artist with dual citizenship and where I am struggling between two cultures' identity to represent my own voice as a feminist, as a mother, as an artist.

"So, I feel excited and so lucky to be among more than 40 artists to be given commissions for this truly wonderful exhibition. EVA is the voice for all Irish artists."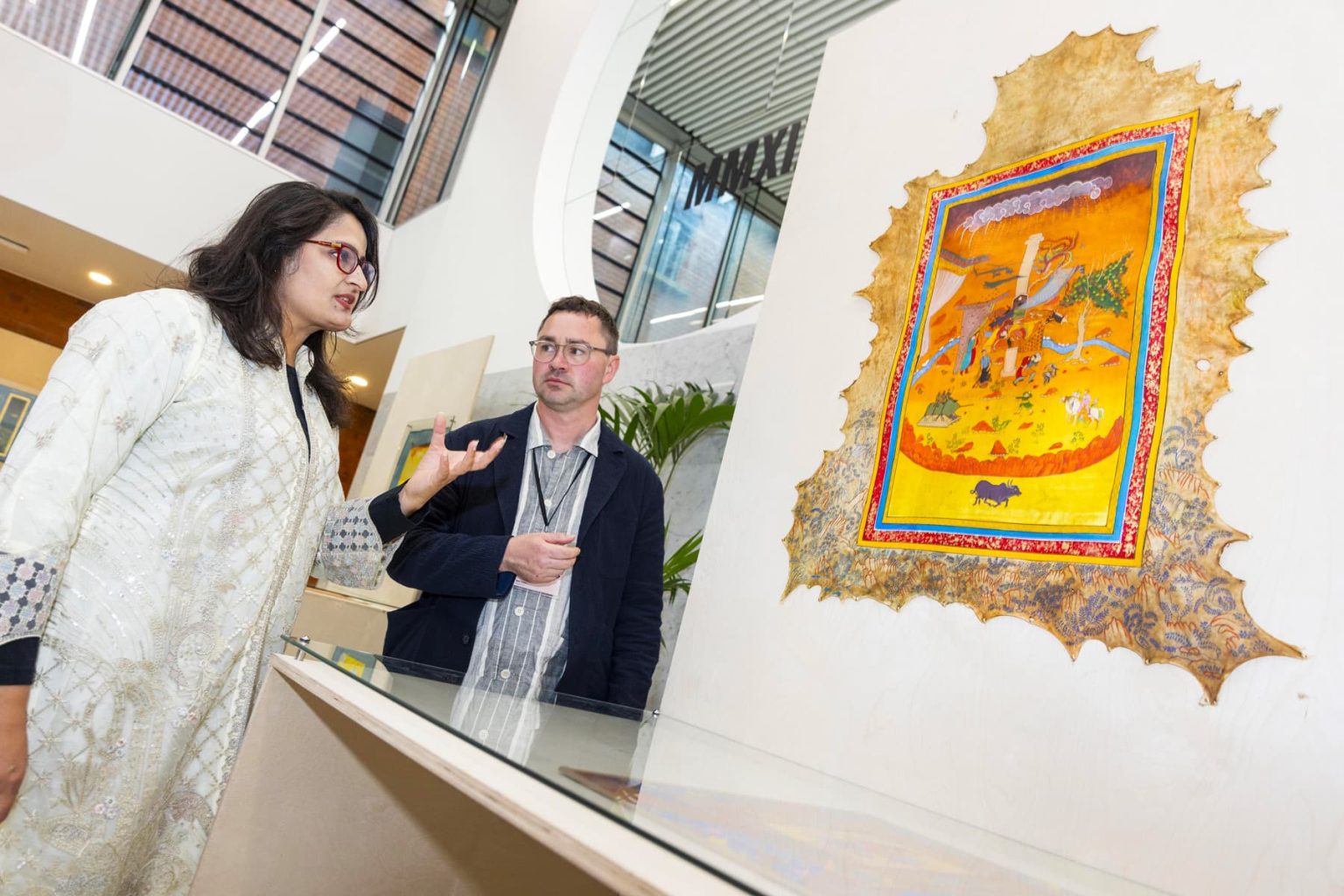 EVA International CEO/Director Matt Packer said that the biennial continues to reach new heights. "EVA International is a hugely significant event. It's Ireland's largest visual arts event, with a truly international impact. Curators, artists, the arts' circuit, they all know about it. They all know about Eva. They all know about Limerick. That's a result of the work that we've been doing over the past 45 years."
CEO of Limerick Twenty Thirty David Conway said that EVA is putting Limerick on the global arts map.  "We're delighted to host EVA International tonight and the exhibitions that will be here for the coming two months. EVA International has truly international ambition and so have we. Gardens International is also a great home for it as the building is itself unique so there are strong synergies coming together here," he said.