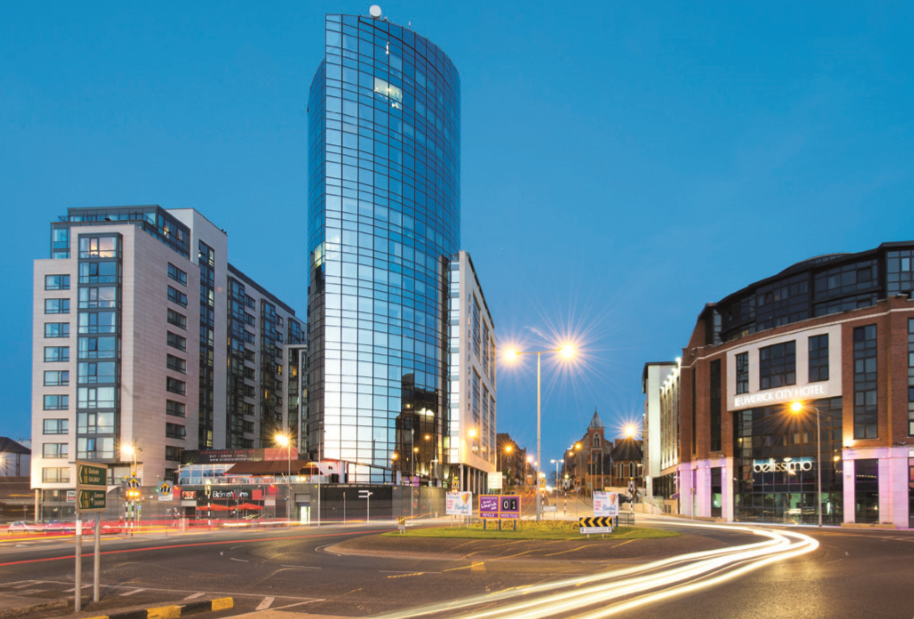 28 Sep

Limerick Renaissance Taking Hold
There's a buzz word abounding Limerick these days and it is 'renaissance'.
Eight years ago Limerick was at the eye of a perfect storm whipped up by global and local economic tornados. Today, it has not alone rode those out but dusted itself off and embarked on a major transformative plan that is already reaping very significant rewards.
The fulcrum of a region of almost 400,000 people, Limerick's growth is now outpacing the vast bulk of cities across Europe. In the city itself employment levels have grown expo – nentially with record FDI related job creation achieved over the past three years alone.
Couple that with a newly unified and streamlined local authority, unprecedented investment plans, a thriving third level sector and you most definitely have a comparable city on the rise.
Like with any renaissance stories, you do need to first turn back the pages to get an understanding of just how far Limerick has come to truly appreciate the journey. And it's a compelling read of stoic resilience and courage, right down the ages.
The prologue takes us to a proud and his – toric city whose economic history was very much shaped by the River Shannon. The great river meant Limerick had status as an economic and social hub from the moment Vikings began trading from there in the 9th century.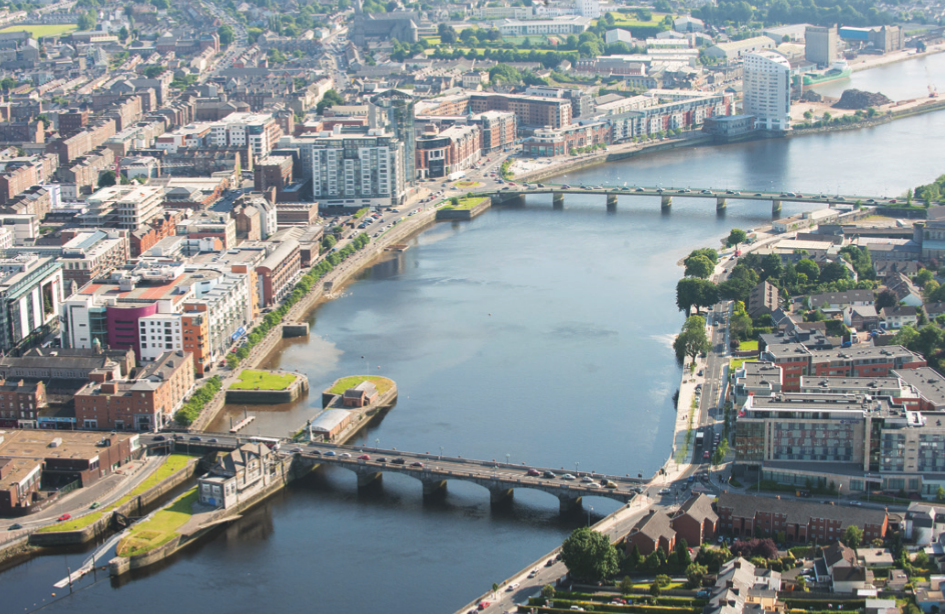 A coloured story evolved from there, mostly painted with the same hue that splashed across Ireland's history, with battle, blood, siege and treaty all across the canvas. But fast for – ward to the 20th century when, like elsewhere in Ireland, survival was success but that was until Limerick's first real economic current started to flow, in large part thanks to the estab – lishment and growth of an international airport and economic free zone at nearby Shannon, just 20 minutes away. It proved a spur for the economic development of the Mid-West capital.
A number of other catalysts followed, among them the establishment of the National Technology Park on the north-west side of the city and the Raheen Business Park on the city's southside. Two parks across 750 acres that are today at the frontline of high-tech industry from medical devices to the Internet of Things. With the growth of the University of Limerick, Shannon Airport soaring, the FDI conveyor belt by the turn of the millennium had begun to roll for Limerick and delivered new giants like Dell, Analog and Vistakon. These companies have evolved to take advantage of new tech – nologies and different customer demands and have remained in Limerick due in part to a highly adaptable and skilled workforce.
Post the economic downturn in recent years, it was time for an action plan that would trigger another great Limerick renaissance. That would largely emerge in a €1bn euro economic and spatial plan transforming the infrastructure of Limerick and delivering a whole new vision. That vision has been called Limerick 2030, a plan with three key pillars – An Economic Strategy; A Spatial Strategy and a Marketing Plan.
This month its implementation will be further accelerated with the establishment of the Limerick 2030 Company – a development wing of Limerick City and County Council charged with overseeing the largest investment in city centre commercial property outside the nation's capital, Dublin.
New economic zones will be created under the plan, including over half-million square metres of advanced office space. The city's stunning waterfront is being reimagined, the city-centre being reborn with a new plaza, student campus and office space.
Limerick is also to become a significant player in the international movie business with a new 340,000 square feet facility Troy Studios providing world class production facilities set to open in a few weeks.
The 'Limerick for IT' programme – a unique skills partnership between major industry and the third level education providers, the Council and the IDA, Ireland's agency responsible for FDI – has been developed and is indicative of the new dynamic Limerick. It's a flexible and adaptable employer-led skills cluster that is supplying a talent pipeline for businesses across the region while allowing existing multi-nationals secure further operational mandates and activities creating a virtuous circle of emerging skills and jobs.
Limerick for Engineering is a similar collaboration focusing on increasing the quality and quantity of engineering talent sharing expertise and resources to ensure that graduate skills are relevant to career opportunities locally.
There's a strong eye on the environment also under the plan, with the Limerick Smarter Travel programme working with people in schools, campuses, workplaces and communities to help them to change their travel habits, reduce car use and increase active travel to create a healthier and more sustainable community.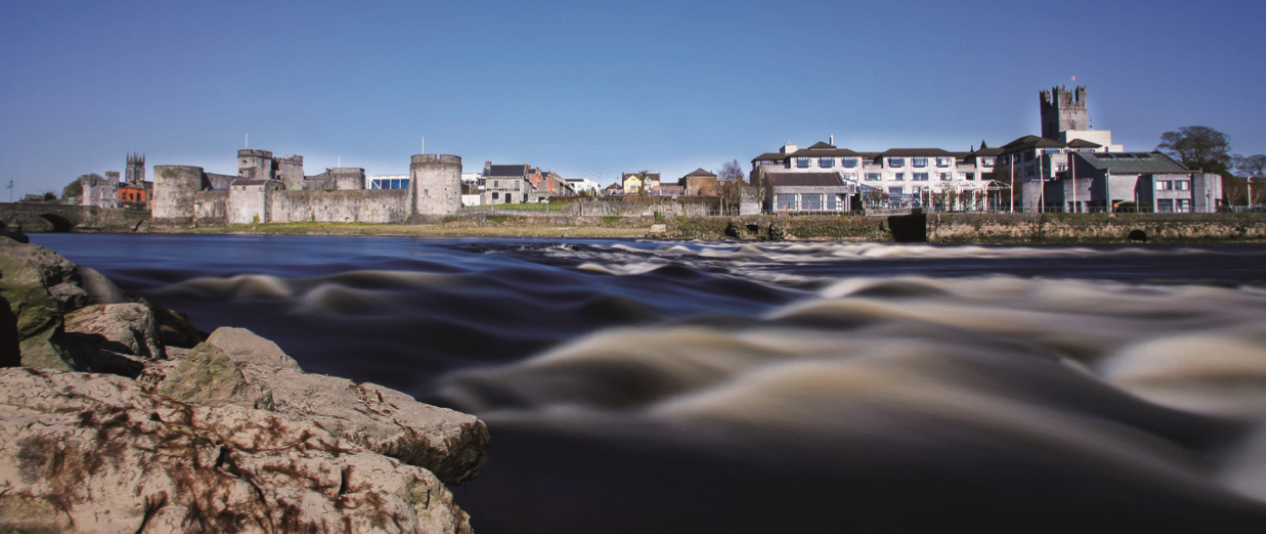 The Limerick 2030 plan has already created a new tempo for the city, lifted it clear from the shadow of the downturn and fostered a 'can do' attitude. It has flourished through arrival of thousands of FDI jobs, from companies such as Northern Trust, Dell, Uber, Cook Medical, Viagogo, Regeneron, Johnson and Johnson and Icon PLC. Long established world leading companies such as Analog Devices and Dell have invested in high end R&D in Limerick keeping with the focus on innovation, investment and change. There's a burgeoning indigenous sector also, across tech, agri-foods, engineering and other strong segments. There's a fostering of an entrepreneurial ecosystem, too, that has given, among others, the Collison brothers, founders of Stripe and the youngest and fastest billionaires in Irish history, to the world.
There's also strong focus on innovation, on research across areas such as ICT and software; biosciences, bioanalysis, bioengineering and environment; materials & surface science; and work quality and productivity. And there's an emphasis on supporting companies, enabling them to scale up faster, and secure investment.
Underpinning all of this is the ready supply of graduates in a city with over 20,000 students and 6,000 annual graduates. A bright future indeed.
At the same time, Limerick remains, according to a major international survey, the most affordable of 367 international cities to buy a home in.
It's not just a city to happily live and work but also play in. Like with many renaissances, the economic upturn has also given voice to a rich cultural embellishment, articulated brilliantly through the 2014 National City of Culture designation and shortlisting for European Capital of Culture 2020. Both have given a platform for Limerick's rich tradition of literature, culture, arts and music, with the city home to cultural institutions such as the Irish World Academy of Music and Dance, the Irish Chamber Orchestra, University Concert Hall and The Lime Tree Theatre.
This is a city primed for perhaps its longoverdue golden era.