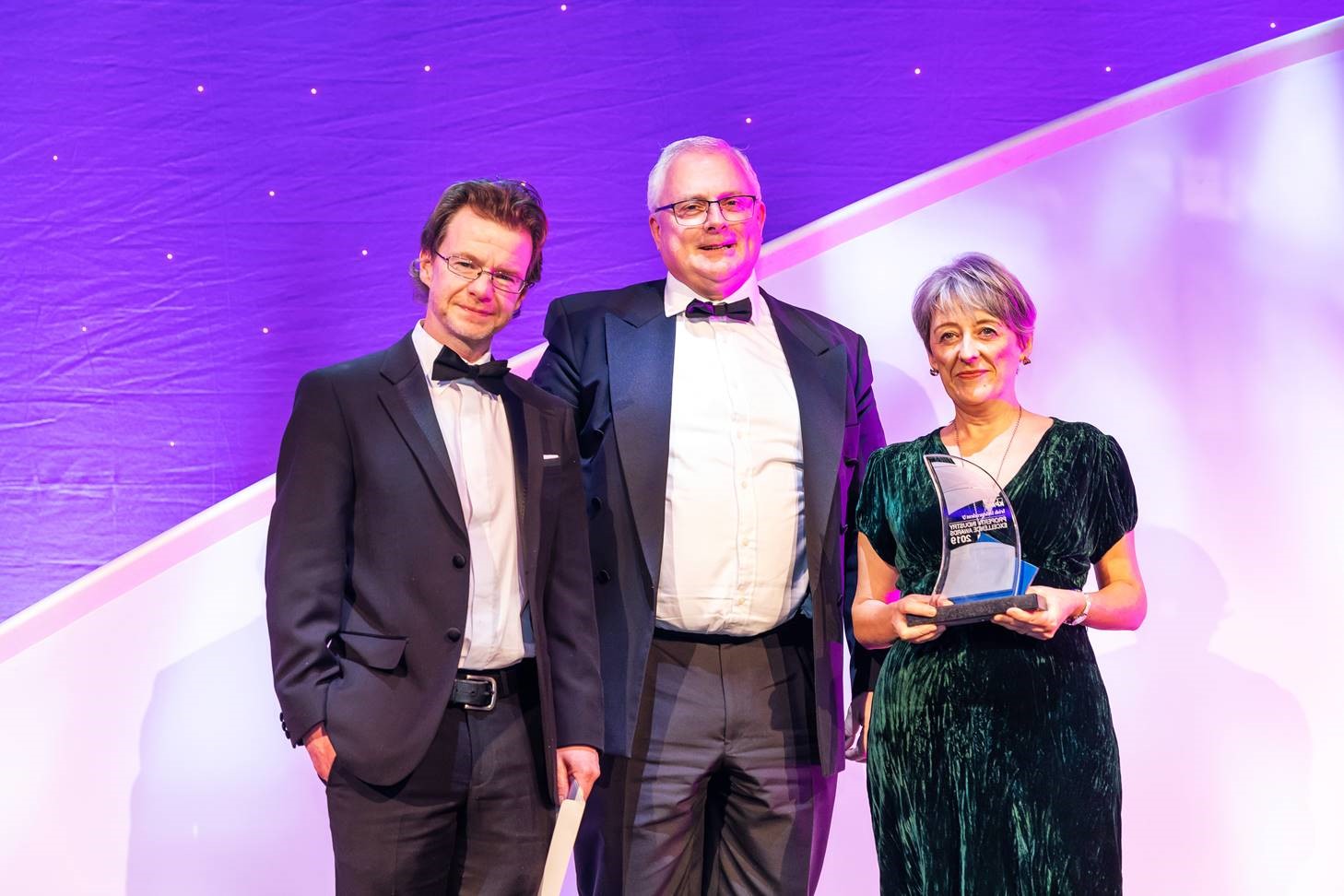 03 Dec

Limerick Twenty Thirty upholds city's finest architectural standards with two major national wins in consecutive nights

Limerick Twenty Thirty's determination to maintain the proud architectural standards long since associated with the city has been recognised with two major awards on consecutive nights.

The accolades kept coming for the already critically acclaimed Gardens International building as it claimed the prestigious 'Design Project of the Year' at the KPMG Irish Independent Property Industry Excellent Awards 2019 on Thursday night.  These are the most sought-after awards in the industry.

Just 24 hours later, Limerick Twenty Thirty was back on stage at the Irish Building & Design Awards 2019 where Gardens International took the 'Architectural Project of the Year'.

The awards come hot on the heels of Gardens International's success in the Royal Institute of the Architects of Ireland (RIAI) annual awards, where it won the 'New Build Workplace' category.

The awards were a joint win by the Limerick Twenty Thirty team and architects on the project, Carr Cotter Naessens + Denis Byrne Architects.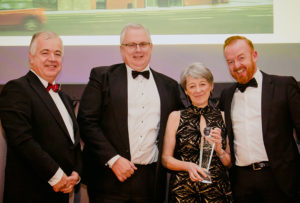 Said Limerick Twenty Thirty CEO David Conway:  "Our mandate at Limerick Twenty Thirty is to transform disused sites in the heart of Limerick into dynamic engines of economic growth.  However, a guiding principle we started out with and will stay true to as we press ahead on all our sites is that we uphold the finest architectural traditions of the city.
"These wins, not least the Property Industry Excellence Awards, are something we are hugely proud of because there's such a high architectural bar set for Limerick, not least as a Georgian city, and the awards very loudly state that we are reaching it."
He continued: "There's a weight of architectural history on every project we take on. But the finished article we have delivered with our very first build, Gardens International, will give confidence and assurance to all who love Limerick's architecture dearly that it's in safe hands when it comes to Limerick Twenty Thirty.  We really are overjoyed with this."
The 100,000 sq. ft Gardens International opened its doors in March after an 18-month build. It blends the 19th century Roches Hanging Gardens, which included roof-top gardens of exotic fruits; the Mercantile Building; the former General Post Office developed there a century later and a gleaming new build to the rear.  The project has also been developed to LEED Gold standards – the top international benchmark for sustainability.
Said Louise Cotter, of Carr Cotter Naessens + Denis Byrne Architects:  "Gardens International has been a labour of love for us.  It was a challenging project because we had to integrate the historic structures of the old Hanging Gardens incorporating and editing all its layers and stories with a contemporary design for a sustainable workplace on the same site.  We are satisfied that we have created something new and of lasting value for the continuing development and enrichment of Limerick city.
"These awards are the crowning glory for the project.   Gardens International has effectively swept the boards and what a way to start the Limerick Twenty Thirty programme.  It speak volumes about the focus of both our own and Limerick Twenty Thirty's team that we have achieved so much together on the project."
About Limerick Twenty Thirty 
Limerick Twenty Thirty is a special purpose vehicle created by Limerick City and County Council to transform disused, strategic sites in the city and county into economic engine rooms of growth.  The biggest Irish commercial property development programme undertaken under the auspices of a local authority, its portfolio includes the Opera Site, a 45,170sq m mixed-use scheme currently with a planning application before An Bord Pleanala; the 10 acre Cleeves Riverside Campus that is currently being master-planned; and the Mungret Park housing development.
About Carr Cotter Naessens and Denis Byrne Architects
Carr Cotter Naessens and Denis Byrne Architects are a joint venture of design led practices focussing on public projects of scale and complexity. Current projects under construction include  Dominick Street Regeneration Project for Dublin City Council, a mixed development including retail, 72 residential units and community facilities. Also on site is the new Student Life Centre for University of Limerick.