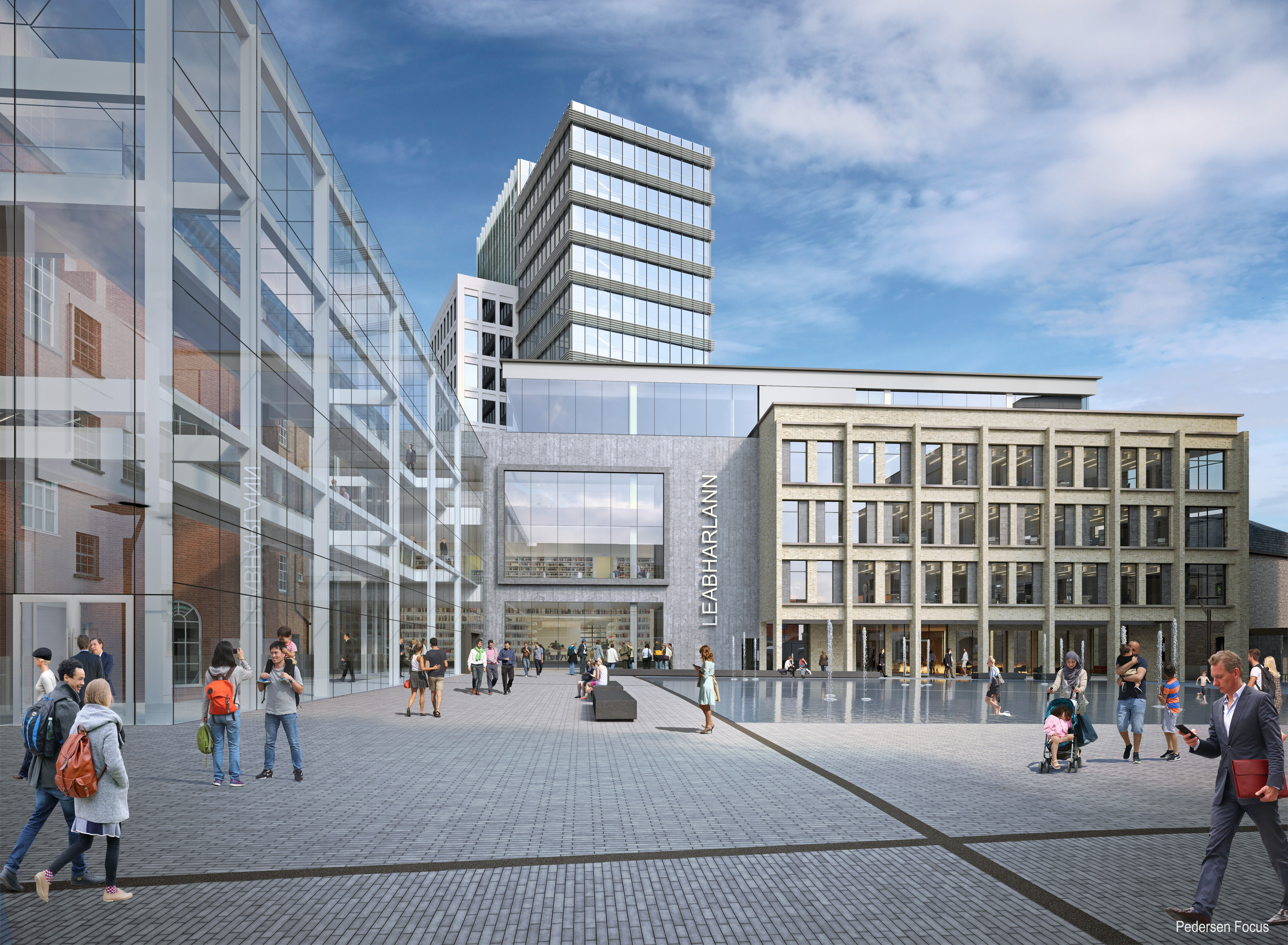 22 Mar

Limerick Twenty Thirty welcomes Opera Site planning application

Posted at 15:06h

in

Opera

Friday 22 March 2019:  Limerick Twenty Thirty, the special purpose vehicle company established by Limerick City and County Council to develop key strategic sites in the city, has welcomed the lodging of the Opera Site planning application to An Bord Pleanála today by the local authority.

CEO of Limerick Twenty Thirty David Conway said that the development will be the single biggest transformational project for Limerick in decades.

"In terms of visible, tangible progress this has been the most significant week yet for Limerick Twenty Thirty. On Tuesday we opened our first major build project, the 112,000 sq. ft Gardens International, following a €17.6million investment.  That's a world-class facility that is setting a new standard for Limerick and the mid-west in terms of quality office space.

"Today, Limerick City and County Council has lodged the application for the Opera Site, which will be among one of the biggest commercial developments ever undertaken outside the capital.  Limerick Twenty Thirty will be charged with delivering on that and we look forward to doing so with the same degree of quality and efficiency that we had with Gardens International.

"The Opera Site will be a huge addition to the economic, social and structural make-up of Limerick.  It will finally see the potential of this magnificent site in the heart of Limerick city maximised, it will bring huge numbers of jobs into the heart of the city with the economic impact of that being felt right across Limerick and the wider region."

The Opera Site was acquired by Limerick City Council in 2011 after a previous plan to develop it collapsed in the crash but the application lodged for it today will see it become the largest project in the Limerick Twenty Thirty programme. Other key projects, in addition to Gardens International – in the Limerick Twenty Thirty programme are the 250 unit first phase of the Mungret Park housing development as well as the 10 acre Cleeves Riverside campus.

The Opera Site will be developed over a six year period at a total cost of circa €180 m.  It is fully funded thanks to commitments from the European Investment Bank and the Council of Europe Development Bank.

It will be capable of employing up to 3,000 people across a circa 450,000 sq ft campus accommodation. The project will be developed to LEED Gold and Nearly Zero Energy Building (NZEB) standards.

The development will be a 45,170sq m mixed-use scheme comprising:
A 14-storey landmark building at Bank Place comprising c. 13,264 sq m office floorspace
A4-6 storey over-basement building, with 12,654 sq m of office space, 960 sq m retail and 430 sq m restaurant/café use at ground level
A 5 Storey building on the corner of Patrick St. and Ellen St. comprising an apart-hotel (c.5,150.6 sq m), 13 apartments and c.1,013.8 sq m of retail at ground and basement levels
A refurbished 4 storey over-basement building on Rutland Street providing c. 444.2 sq m of ground and basement retail use, with three residential dwellings above
Refurbishment of 9, Ellen Street (Quinn's) to provide a c. 1,260.3 sq m bar and restaurant
The renovation and adaption of the former Town Hall, including the construction of 6 storey over-basement extension, to provide a new public library of c.4,515.8 sq m, office floor space of 2,981 sq, retail of 196.4 sq m and 445.9 sq m of café/restaurant floorspace in the basement
The Bruce House Doorway will be relocated at the internal gable of number 8 Rutland Street within the new library building atrium
The refurbishment and adaptive re-use of the Granary Building on Michael Street
The construction of a basement car park at Opera Square comprising 155 car parking spaces, 311 secure cycle parking spaces, together with shower and changing facilities; an additional 40 secure cycle parking spaces at ground level, 120 public cycle spaces and the provision for a 24-space cycle hire scheme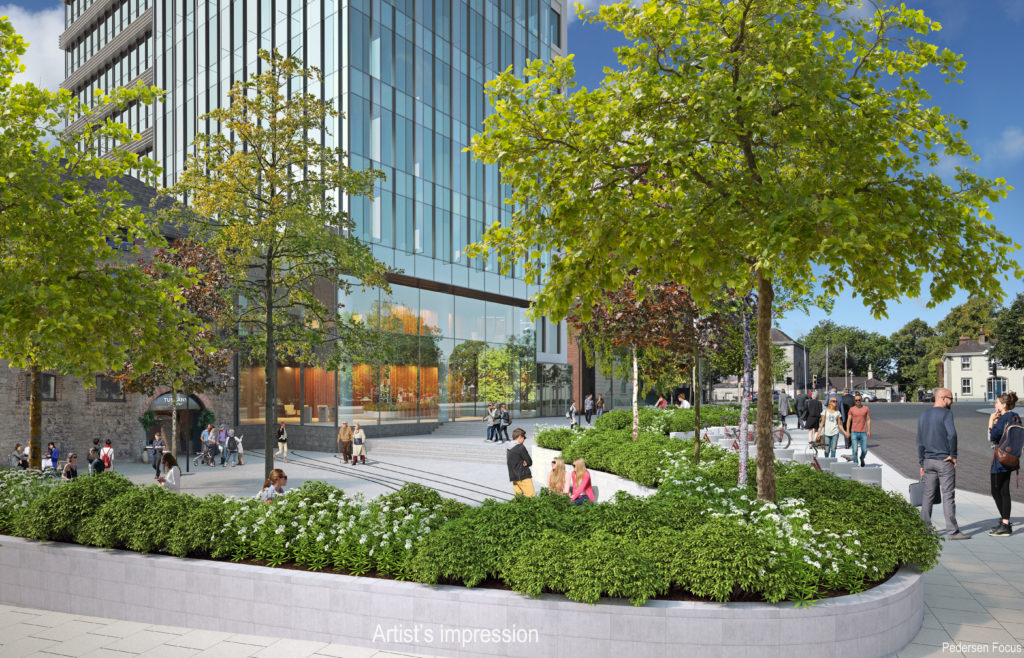 The project will also involve the demolition of all 20th century buildings and later additions, the adaptive re-use of the Protected Structures and other structures of heritage value.
The development also includes improvement works to the adjacent public streets, hard and soft landscaping changes, signage and flagpoles, lighting, change in levels, substations, diversion of underground services, set-down areas, and all related site development and excavation works above and below ground. In addition, three new public squares/plazas will be created comprising The Central Plaza c. 3,700 sq m; the Granary Courtyard' c. 785sq m; and, Bank Place c. 1,775sq m.
The application plans and particulars and the EIAR may also be viewed at  https://www.limerick.ie/council/services/planning-and-property  Submissions or observations may be made only to An Bord Pleanála ("the Board"), 64 Marlborough Street, Dublin 1.