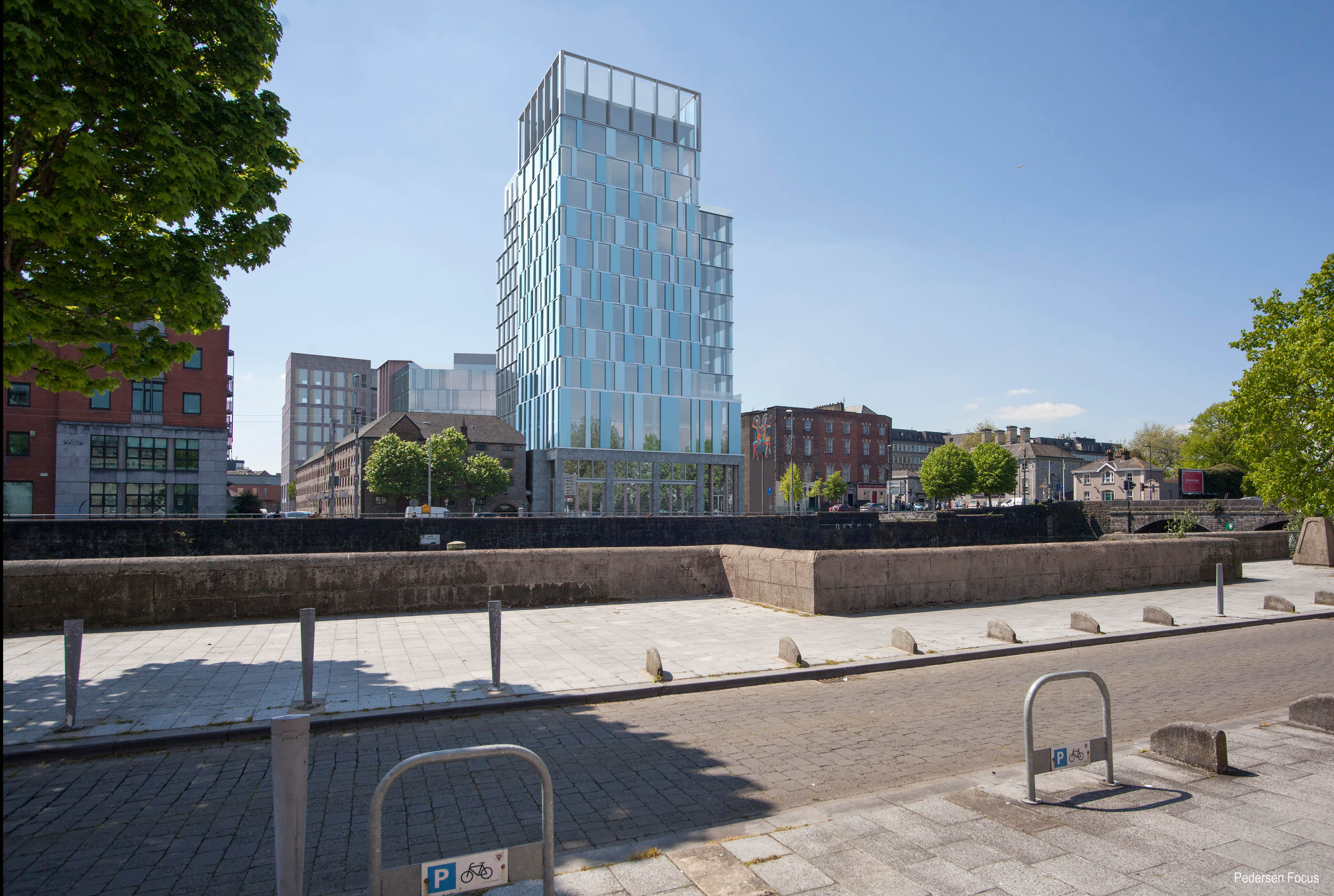 21 Nov

Opera Site public consultation begins ahead of submission of planning application

Posted at 16:18h

in

Opera

Non-statutory consultation in keeping with ongoing public engagement on pivotal project

Wednesday 21 November 2018:  The largest inner-city commercial development outside of the capital has been opened up for public submissions from today with the commencement of a non-statutory consultation on the iconic Opera Site development in the heart of Limerick.

In what will be the final step ahead of a planning application being lodged with An Bord Pleanála by year end, Limerick Twenty Thirty, on behalf of Limerick City and County Council, has begun the final round of public consultation.

This includes placing documentation for the planned and fully-funded development on its and the local authority's websites – www.limerick2030.ie and www.limerick.ie.  Consultation boards have also be put on display at the Dooradoyle and Merchant's Quay offices of Limerick City and County Council; at Limerick Twenty Thirty, Patrick Street and Limerick City Library, The Granary, Michael Street.  In addition, there will be four public information evenings (details below) on consecutive days running from Tuesday, December 4th next.

The decision to hold the public consultation, despite it not being a statutory requirement is, according to Limerick Twenty Thirty CEO David Conway, in keeping with the intention of Limerick Twenty Thirty, as developer of the project on behalf of Limerick City and County Council, to ensure as much public awareness and outline of the scheme.

The project will be one of the largest urban developments undertaken in Limerick or outside of Dublin, with up to 3,000 expected to be employed at the site when fully completed following a six-year development programme.

Said the Limerick Twenty Thirty CEO,  "We are at a really exciting stage now for the project. Limerick City and County Council have secured loan funding of €170 million from the European Investment Bank and the Council of Europe Development Bank and we are on the verge of submitting a planning application for the project to An Bord Pleanála.  So, after some disappointments in the past when the site was in private ownership, we are now finally about to see one of the most eagerly awaited developments in the state come to fruition."

"Before we submit the planning application, however, we want to give the public one last opportunity to make submissions.  This will, in fact, be the second publication consultation on the project. The first, in February following the publication of the design brief, generated a hugely positive response and showed the public interest and support there is for the project."

He continued,  "The Opera Site will be the one of the biggest project of its kind developed outside of the capital and that, in its own right, reflects the confidence and ambition there is in Limerick today.   We are in a much different place and turning heads not just nationally but internationally.  That's going to happen even more now because of Opera. These are exciting times for Limerick."

Information Meeting Details:
Limerick Twenty Thirty office, Patrick Street, Limerick on Tuesday, 4 December 2018 between 5 p.m. and 7 p.m.
Limerick City & County Council office, Merchant Quay, Wednesday on 5 December 2018 between 5 p.m. and 7 p.m.
Limerick City Library, The Granary, Michael Street, Limerick on 6 December 2018 between 5 p.m. and 7 p.m.
Limerick City & County Council office, Dooradoyle, Limerick on Friday, 7 December 2018 between 5 p.m. and 7 p.m.

About Opera Site:
The Opera Site will involve 46,000 sq m of development office/ innovation/ education, residential, apart hotel, library, retail and café/restaurant/bar spaces across six separate builds on the 1.62-hectare site.
In all, some 60% of the site will provide for accommodate Office/ Innovation/ Education space, with 15% set aside for residential, comprising upwards of 100 units between residential and an Aparthotel (short term lettings).  Some 10% will be developed for retail and restaurants/ café/ bars.
It will include a "living room" for Limerick – Ireland's most technologically driven library; 14 and six-storey new-build office blocks; an Apart Hotel; retail and food & beverage spaces; residential units and a multi-purpose central plaza, including canopy covered area for outdoor entertainment.