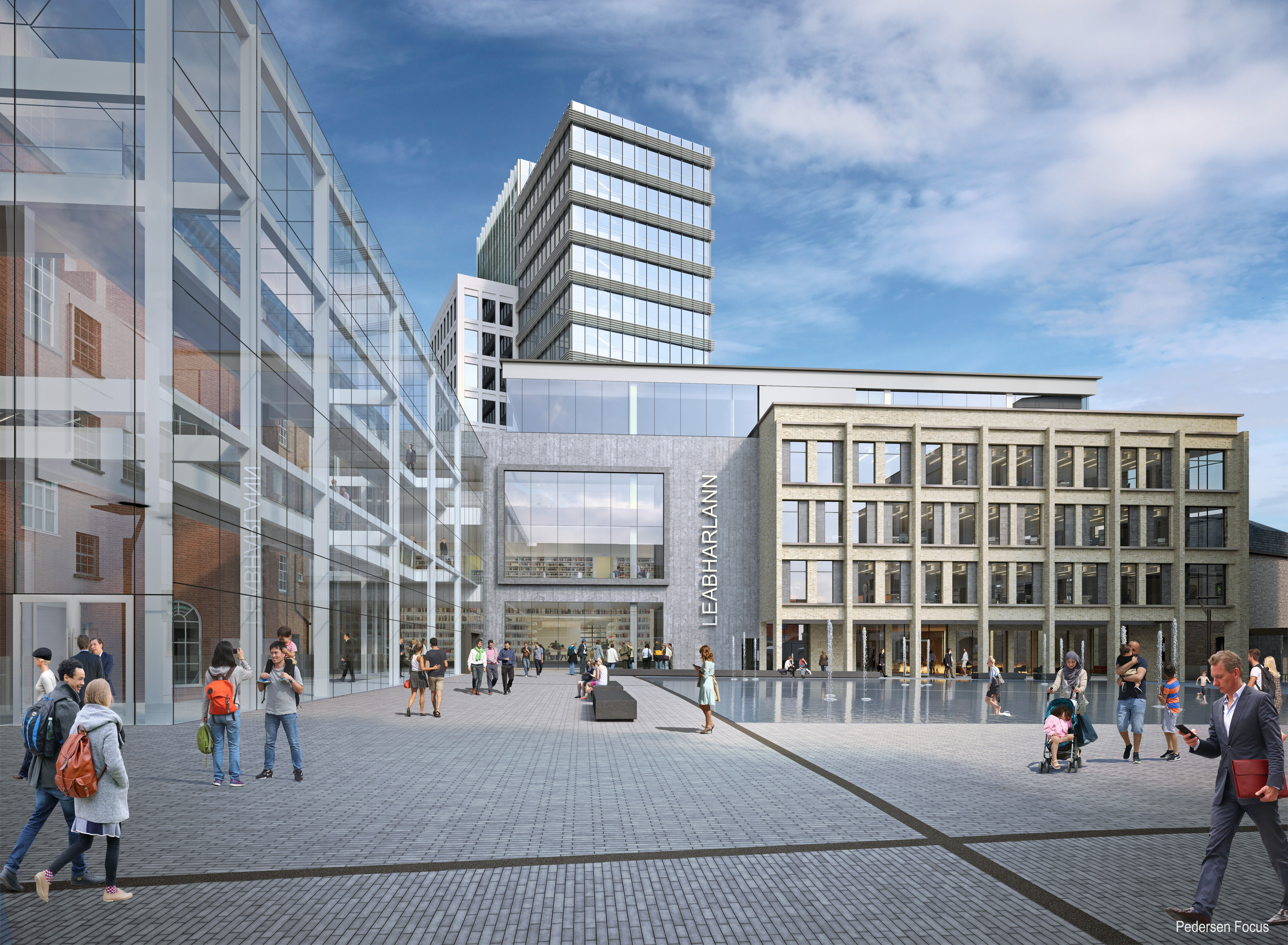 28 Feb

Welcome for landmark Limerick day as Opera Site planning permission granted

Posted at 16:12h

in

Opera
Decision in favour of largest single investment project outside of capital will be a major pivot moment for Limerick
Limerick City and County Council has today said that the granting of planning permission by an An Bord Pleanála for the Opera Site will prove one of the key pivotal moments in the great success story that Limerick has become.
Welcoming the decision, Mayor of the City and County of Limerick Michael Sheahan said that the long wait for delivery on one of the single most iconic and important developments undertaken in the city in recent generations is finally and officially at an end.
The Opera site, which will be the largest inner-city commercial development outside of Dublin, will be developed by Limerick Twenty Thirty DAC (LTT) – a special purpose vehicle created by Limerick City and County Council in 2016 to transform a number of disused iconic sites in the city and county into catalysts for economic development and job creation.
The 1.62hectare Opera Site is the largest project in the LTT programme and will be developed over a six year period at a total cost of circa €180 m.  It is fully funded thanks to commitments from the European Investment Bank and the Council of Europe Development Bank. Work on the project will commence in the second half of this year.
The site, which was acquired by Limerick City Council in 2011 after a previous plan to develop it failed in the downturn, will be capable of employing up to 3,000 people across a 450,000 sq ft campus. The project will be developed to LEED Gold and Nearly Zero Energy Building (NZEB) standards.
Welcoming the announcement, Mayor Sheahan said: "This is one of the most important and welcome announcements for Limerick as it will literally transform our city centre into a world-class space capable of attracting major global investment and, more importantly, people to work and, indeed, live there. The ripple effect from this will be enormous. It will undoubtedly be a success in its own right and, in turn, attract huge numbers into the city, triggering other commercial and residential investment at a level that we have not seen before in the heart of Limerick.
"We recently launched a bold and first ever brand proposition, Limerick – Atlantic Edge European Embrace.  That was a declaration of confidence as to what Limerick has become, a city at a European-Atlantic crossroads, attracting inward industry, tourism and education investment. The Opera Site will absolutely underpin this. This is a landmark Limerick day."
Said Limerick City and County Council Chief Executive Pat Daly:  "This is a great moment for Limerick, for the region and, indeed, for the country as this project will have a transformational effect on Limerick to a level that will ensure our city can really begin to act as a major economic driver on the western half of the country and, in the process, ease the pressure so obviously felt on the east coast. Our ambition for Limerick is way beyond just the city itself; it's that Limerick steps up another level and today it does that thanks to this decision. We have arrived at such a positive point of no return on this project and we now move on to develop Opera in a timely fashion and realise that great new future for our city and region that we have been building steadily towards over the past decade.
"We thank An Bord Pleanála for their thorough consideration of the project, all those who made submissions on both sides and look forward to working with key stakeholders to ensure we make the most of this fantastic opportunity."
Said CEO of Limerick Twenty Thirty David Conway:  "For many reasons we are absolutely delighted with today's news. First and foremost, it's because of what this will mean for Limerick and the wider region.  The economic impact of this will be enormous, like no other single project before here.  The An Bord Pleanála decision also validates the huge effort that our team went to in preparing and moving this application. They have been true to the commitment at the outset that we will deliver this critical project in the heart of Limerick to a standard that respects the architectural heritage of the area, of the city's Georgian core but at the same time turns it to the future, meeting the needs of the vibrant community that will come to live and work here."
He added: "Limerick Twenty Thirty is in existence just over three years. Our Troy Studios site has been a huge success, bringing 500 people to work in a dynamic industry that's really giving Limerick a new edge; our Gardens International site, which was our first major build, has been completed to the highest standards and landed top national architectural awards as a result. We are well advanced on the planning of our two other projects, the 10acre Cleeves Riverside Quarter just across the River Shannon in the heart of the city and the Mungret residential site, which will comprise 250 housing units in phase 1 and up to 850 in total.  But Opera will be the catalyst that will not just drive the local economy and these projects but so much more investment in Limerick."
The mix-use Opera scheme will comprise:
A 14-storey landmark building at Bank Place comprising c. 13,264 sq m office floorspace
A4-6 storey over-basement building, with 12,654 sq m of office space, 960 sq m retail and 430 sq m restaurant/café use at ground level
A 5 Storey building on the corner of Patrick St. and Ellen St. comprising an apart-hotel (c.5,150.6 sq m), 13 apartments and c.1,013.8 sq m of retail at ground and basement levels
A refurbished 4 storey over-basement building on Rutland Street providing c. 444.2 sq m of ground and basement retail use, with three residential dwellings above
Refurbishment of 9, Ellen Street (Quinn's) to provide a c. 1,260.3 sq m bar and restaurant
The renovation and adaption of the former Town Hall, including the construction of 6 storey over-basement extension, to provide a new public library of c.4,515.8 sq m, office floor space of 2,981 sq, retail of 196.4 sq m and 445.9 sq m of café/restaurant floorspace in the basement
The Bruce House Doorway will be relocated at the internal gable of number 8 Rutland Street within the new library building atrium
The refurbishment and adaptive re-use of the Granary Building on Michael Street
The construction of a basement car park at Opera Square comprising car parking spaces, car charging stations, secure cycle parking spaces, together with shower and changing facilities; additional secure cycle parking spaces at ground level