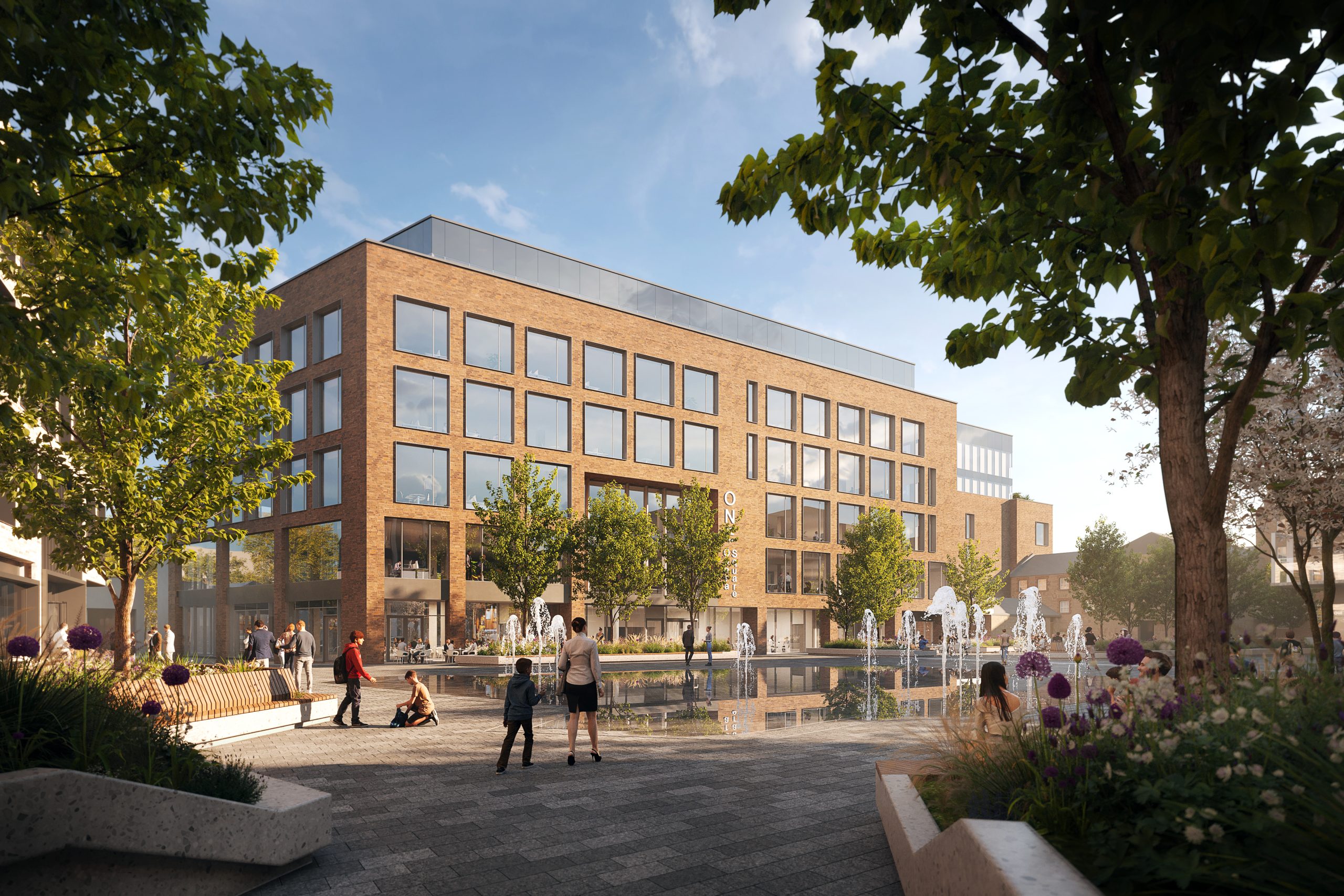 13 Feb

€80m funding for six storey office accommodation for 1,000 people in city centre

Works on project and wider Opera Square basement commences as John Sisk & Son awarded contract

Monday 13 February 2023: Limerick Twenty Thirty (LTT) and the Ireland Strategic Investment Fund (ISIF), part of the National Treasury Management Agency (NTMA), today announced the creation of a unique joint venture partnership to finance the development of the One Opera Square project in Limerick city centre.

Today's announcement was boosted also by confirmation that LTT has appointed John Sisk & Son for the design and construction of the circa 10,000sqm Opera Square site-wide basement and the six storey One Opera Square office building. Works on the project have commenced and will be completed in January 2025.

The LTT & ISIF joint venture of €80m is the largest direct commitment by ISIF to date under its €500m investment programme for five regional cities – Cork, Galway, Kilkenny, Limerick and Waterford – announced last summer. The programme is a cornerstone of ISIF's new investment strategy that will result in major investment being targeted to each city in the form of new places to work, places to live and enabling investments resulting in the regeneration of regional city centres.

The Joint Venture Partnership was announced today at the first flagship project developed by LTT, the multi-award-winning Gardens International in the heart of Limerick.

One Opera Square will be developed over six flexible-use floors located at the corner of Michael Street and Ellen Street, in Limerick city centre. It provides for circa 10,000 sqm of Grade A office space and can accommodate several tenancies per floor and up to 1,000 employees in the building. The development will also offer restaurant and retail units at ground level with an external seating area in the Public Square, external landscaped roof terraces and world-class cycle facilities for employees.
One Opera Square will be developed to the highest international sustainability standards by achieving LEED Platinum accreditation as well as achieving a 'Nearly Zero Energy Building' (nZEB) rating and WiredScore. LEED certified buildings have the highest energy efficiency, lower carbon emissions and create healthier places for people to work and live. They are a critical part of addressing climate change and meeting ESG goals, enhancing resilience and supporting more equitable communities.

The wider Opera Square development is a 3.7acre landmark commercial development that will be significant for both the region and national context, reflecting Limerick's status as a leading city in sustainability and innovation. It will encourage additional people to work in the city of Limerick, boosting its status as a vibrant place to work and delivering significant economic benefit.
Speaking at the event, Mayor of the City and County of Limerick Frances Foley said: "This is a hugely significant moment for the wider Opera Square development, Limerick and, indeed, the Mid-West region. This is the moment when we can finally say that, two decades after the redevelopment of this site was first mooted by the private sector, building is now finally underway. One Opera Square is one of the flagship projects in the Opera Square programme which, together with other private and public investments already underway in Limerick, is going to transform our city centre, setting it on a new course that will make it one of the most competitive and attractive locations in Europe to live, work and play in."

Commenting Minister O'Brien said, "Opera Square will be a transformative development for Limerick, and I'm delighted the Government has been able to support Limerick Twenty Thirty in bringing it to fruition. The regeneration and rejuvenation of our towns and cities is a key part of this government's vision. We are tackling vacancy and dereliction, and will continue to fund important regeneration projects the country."

Chairman of LTT Conn Murray said that the agreement is a major boost for the Opera Square project and the wider region. "One Opera Square is going to be one of the landmark buildings in this emerging new Limerick city centre and will deliver huge economic benefit for the city and region, with capacity for up to 1,000 employees. Having a trusted partner like the Ireland Strategic Investment Fund on board to enable its delivery is a major vote of confidence in the wider project and Limerick's growth potential."

Said Nick Ashmore, Director of ISIF, "This is an important step forward in our €500m investment programme to unlock the economic potential of Ireland's five regional cities. We are delighted to show our backing for Limerick and the wider mid-west region with our biggest single investment to date from this programme. Our investment is about making Limerick an even better place for employers to create more jobs and making it an even more attractive place for people to work. Limerick has so much going for it and ISIF looks forward to backing more investments in the city and the region over the coming years."

Chief Executive of Limerick City and County Council Pat Daly said, "This is the biggest single investment by ISIF under its €500m investment programme for the five regional cities and, therefore, further validation of the journey that Limerick is on. This is a city and region on a major upward curve across the last decade and this joint venture on One Opera Square and the commencement of the works across campus is going to inject further momentum. Critically, on top of the financing already in place from the European Investment Bank and the Council of Europe Development Bank for the project, this commitment by ISIF means that the wider project is fully funded and we can now watch on with anticipation as Opera Square becomes a reality."

Demolition and enabling works on the site – the largest such contract undertaken outside the capital – have already been completed by John Sisk & Son. This included the stabilisation of the 16 historic Georgian buildings onsite for redevelopment. The works on the current contract comprise of the construction of the site wide basement and the 6 storey One Opera Square office building. The basement will accommodate 155 car spaces including Electronic Charging Spots, 323 bicycles and ancillary areas serving the buildings above.